JFT-Basic Online Course
Gokaku Nihongo provide the best JFT-Basic course for Specified Skilled Worker (特定技能) Visa aspirants.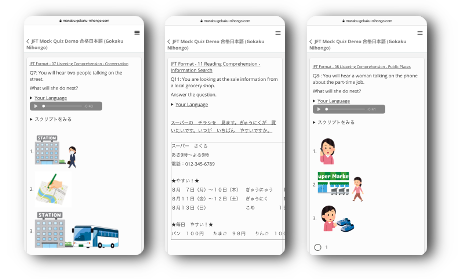 We offer
- 6-month volume of JFT-Basic teaching materials
- 3,000+ vocabularies in Irodori converted into JFT quizzes
- All 54 Irodori textbooks come with interactive audio & quizzes
- A full online learning management system to manage instructors and learners
at a low cost
Try 合格日本語 JFT Course sample now
Request for quote or free trial
Please fill in the form below.
We will get in touch shortly.