JLPT Preparation and Speaking Classes
Learn, practice and review!
Study with professional native Japanese teachers in a small group class.
N5/N4/N3/N2
Speaking



(Comes with JLPT mock login)
(No additional fee required)




(No additional fee required)

Number of students per class

Zoom video call

First time using Zoom? Download from here.

Credit card, PayPal, Apple Pay, and Google Pay available for international payment
Konbini payment is also possible if you are in Japan
Do I have to attend the class every week?
Not necessarily. Class ticket is available from 1 class.
(Although we recommend taking classes at certain pace in order to achieve long-term progress.)
Until when will the current classes continue?
Until next JLPT in early July 2021.
How will I join the class after purchasing ticket?
Class will happen on Zoom video call.
We will send you the Zoom call details via email within 24 hours from ticket purchase.
Please make sure the email ID is typed correctly at the purchase screen!
If this is your first time using Zoom, you have to download the app to your device.



[ For PC ] Download "Zoom Client for Meetings" from here.
[ For phone or tablet ] Download "Zoom Cloud Meetings" from here.
Is there a registration fee, monthly fee etc.?
No! The ticket fee per class is all you need to pay.
You don't need to pay any additional fee.
By when should I purchase the ticket?
Until the day before the class.
Tickets can be sold out if the registrants' number reaches the limit i.e. 6 people for JLPT classes, 5 for speaking.
No, but you can switch class date if you let us know before the class happens.
Tell me more about JLPT mock that comes with JLPT preparation classes.
If you buy a ticket for N5, N4, N3 or N2 preparation class, we will give you login to our JLPT mock.
You will use it during the lesson, and can practice on your own before or after the class. Validity is 1 month from the last class you take.
Buy group class tickets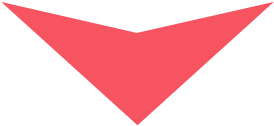 ...Having technical trouble in payment process?
Please contact us so that we can send instruction to you.
Private Class
We are connected with many professional Japanese teachers.
If you are looking for a private teacher, please fill in the form below.
Our team will get in touch with you for class arrangement.

NOTE:
Face-to-face class can be arranged if you are near Tokyo or a few other areas in Japan,
however most classes are done remotely on video call these days.
Request for private class