To Schools and Japanese Teachers
Why not add Gokaku Nihongo to your curriculum?
Our JLPT mock is available for use as homework, or in online / offline classes.
Major features for supervision
・Reporting: You can monitor students' progress (login, question-wise status and result, etc.)
・Grouping of students by class or level
・Messaging and bulletin board for Q&A with students
・Learning system supports 40 languages including English, Chinese, Vietnamese, Thai, Indonesian.
Following functions will be provided for 180 yen / week

N5, N4, N3 and N2 mock questions
are distributed every week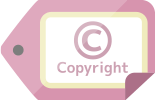 Questions can be used in class
within terms of use

Online class room
(SSL-compliant security)

Dedicated class URL

Class- and student-wise report
on browser and as Excel file

Progress reset for each question
(retry)
Purchase / Inquiry Form
Thank you for your interest. We will get in touch shortly!