To schools and organizations looking for Japanese training
Gokaku Nihongo provide Japanese training combining online practice questions and lessons by teachers.
Case study
- Online group lesson for technical intern trainee candidates
- Online training for technical intern trainees during 2 weeks' residence track period
- Regular training at enterprise
- JLPT / JFT-Basic preparation classes
- Online JLPT mock or app for self study (N5-N2, JFT-Basic, Irodori digital copy etc.)
- Online JLPT mock plus progress supervision & quick advice
>>
Details of supervision features for online JLPT mock
Quote request / inquiry
Please fill in the form below.
We will get in touch shortly.
To Schools and Japanese Teachers looking for homework materials
Why not add Gokaku Nihongo to your curriculum?
Our JLPT mock is available for use as homework, or in online / offline classes.
Major features for supervision
・Reporting: You can monitor students' progress (login, question-wise status and result, etc.)
・Grouping of students by class or level
・Messaging and bulletin board for Q&A with students
・Learning system supports 40 languages including English, Chinese, Vietnamese, Thai, Indonesian.
Following functions will be provided for 250 yen / week

N5, N4, N3 and N2 mock questions
are distributed every other week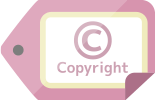 Questions can be used in class
within terms of use

Online class room
(SSL-compliant security)

Dedicated class URL

Class- and student-wise report
on browser and as Excel file

Progress reset for each question
(retry)
Purchase / Inquiry Form
Thank you for your interest. We will get in touch shortly!